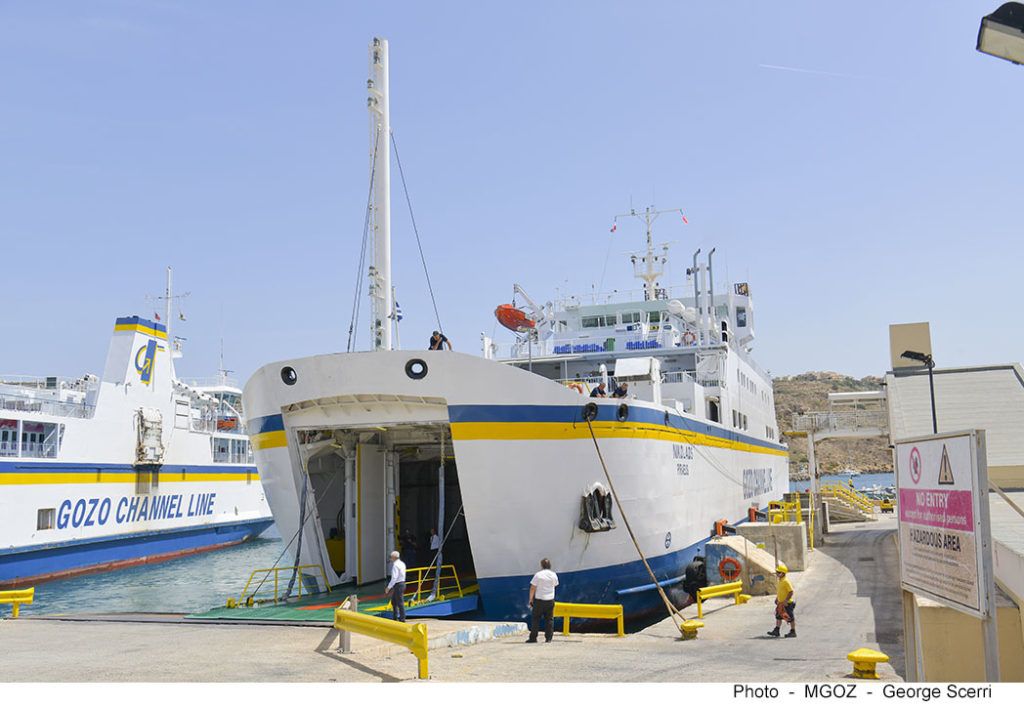 The fourth vessel, the MV Nikolaos has arrived this morning in Ċirkewwa to join the Gozo Channel fleet.
Nikolaos can carry 160 vehicles and 650 passengers in summer.
Gozo Minister Justyne Caruana stated that with this addition, the efficiency of Gozo Channel trips will increase for anyone crossing the channel. Minister Caruana added that this vessel has been leased for a definite period, until such time as an international call is issued to lease a vessel for a longer period.
The addition of this vessel will allow Gozo Channel to introduce an efficient summer schedule with added trips. This is because the service will be operated with three vessels instead of two, and with another vessel dedicated solely for commercial vehicles and which will run on a predefined schedule, explained Minister Caruana.