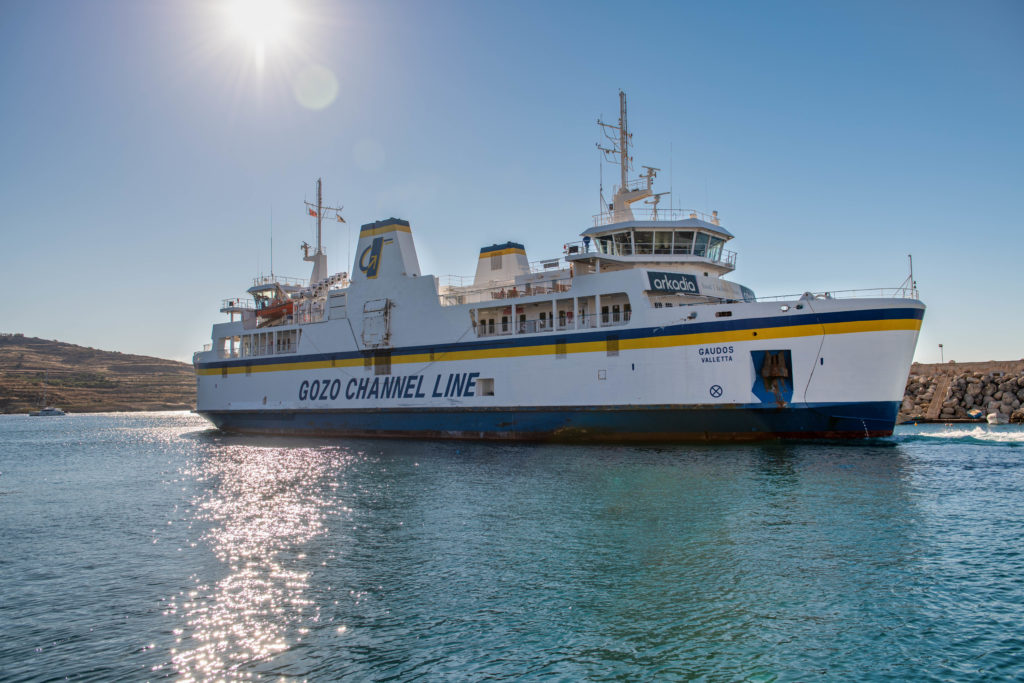 SUSPENSION OF FERRY SERVICE ON CHRISTMAS AND NEW YEAR
On Christmas and New Year's Day Gozo Channel will be suspending its ferry service between 12.00 and 15.00. The ferry service will be suspended in order to allow Gozo Channel employees, who will be on duty on these two days, to lunch with their respective families.

On both feasts, the 12.00, 12.45,13.00,13.30,13.45, 14.00 and 14.30 hrs trips from Mgarr to Cirkewwa and the 12.15, 12.45, 13.30, 13.45, 14.15, 14.30 and 14.45 hrs trips from Cirkewwa will not be operated. This means that the last trip from Mgarr will be at 11.30am, while the last trip from Cirkewwa is scheduled for 12.00 noon. In the afternoon, the service will resume at 15.00 hrs from Mgarr to Cirkewwa, while the first trip from Cirkewwa to Mgarr will be conducted at 15.15 hrs.

The Board of Gozo Channel would like to show its appreciation to the company's employees who are obliged to work on long shifts and sometimes in difficult weather conditions. It also takes the opportunity to thank them for their unstinting efforts and excellent work in providing a reliable service to customers.

The Management
20st December 2022
STQARRIJA GĦALL-ISTAMPA
SOSPENSJONI TAS-SERVIZZ TAL-VAPUR FIL-MILIED U L-EWWEL TAS-SENA

Nhar il-Milied u l-Ewwel tas-Sena, l-Gozo Channel ser tkun qed tissospendi s-servizz tagħha bejn nofsinhar (12.00) u t-tlieta (15.00) ta' wara nofsinhar. Is-servizz ser ikun sospiż sabiex l-impjegati tal-kumpanija li jkunu xogħol f'dawn il-ġranet, ikunu jistgħu jieklu mal-familji tagħhom.

Fil-jumejn imsemmija, l-vjaġġi ta' 12.00, 12.45, 13.00, 13.30, 13.45, 14.00 u 14.30 hrs mill-Mġarr ghaċ-Ċirkewwa u l-vjaġġi tal-12.15, 12.45, 13.30, 13.45, 14.15, 14.30 u 14.45 hrs miċ-Ċirkewwa mhumiex ser isiru. Dan ifisser li l-aħħar vjaġġ mill-Imġarr ikun fil-11.30, filwaqt li l-aħħar trip miċ-Ċirkewwa huwa skedat għal-nofsinhar (12.00). Wara nofsinhar, is-servizz jerga jibda fit-15.00 mill-Mġarr ghaċ- Ċirkewwa, filwaqt li l-ewwel vjaġġ miċ-Ċirkewwa għall-Mġarr ikun dak tal-15.15 hrs.

Il-Bord tad-Diretturi tal-Gozo Channel jixtieq jesprimi l-apprezzament tiegħu lejn il-ħaddiema tal-kumpanija li huma obbligati jaħdmu shifts twal u xi drabi f'kundizzjonijiet ta' temp diffiċli. Il-kumpanija tieħu ukoll l-opportunita` li tirringrazzjahom ghall-isforzi li jagħmlu u x-xogħol eċċellenti sabiex jipprovdu servizz kostanti lill-passiġġiera.

Il-Manaġiment
20 ta' Diċembru 2022